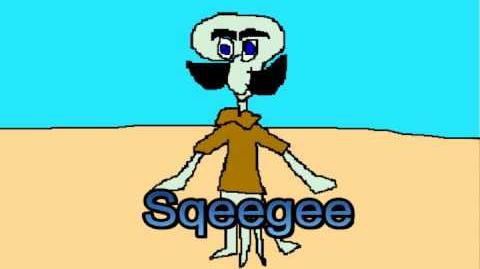 "The Rise of Sqeegee" in a nutshell is a parody episode of the Rise of Sqeegee made by Russmarrs2. Because it is a parody it does not count as an official episode or even a Youtube Poop since it is just silly drawings, but it's like The Lazer Collection 4 of the Rise of Sqeegee series.
The video 
Edit
Sqeegee shows up and magically comes back to life after being dead and beats up Some weird Weegee some random guy requested in and kills him with the Sqeegee stare. However, the stare plays with the regular Gentle Breeze music instead of the morbid one. Then Weegee shows up and kills Sqeegee with a chi blast in two seconds.
Character Appearances
Edit
This could be considered an alternate version of the Rise of Sqeegee 7 since Sqeegee comes back to life from a pile of ashes in the same spot that he was killed in in the Rise of Sqeegee 6 .